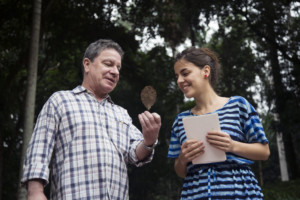 Hello! I am Tarcila Alvarenga, the illustrator behind Meu Quarteliê. Although I was born and raised at Rio de Janeiro city, I'd always spend summer vacations in the country side (Maringá village, mostly) with my family during childhood. I believe these experiences plus the influence of literary classics have made an impact on my work as well on my life.
Meu Quarteliê is, in turn, a project that aims not only developing illustrations (for image books, projects, etc)  but also offering art classes and open events focused on those whom, as myself, are willing to improve their own visual understanding of the world.
My illustrations are mostly made with watercolor. But, sometimes, it takes a bit of crayon, coffee, gouache and nanquim.
In addition, I work also as a Graphic Designer and you can find my other works here. <—
Education
Social Networking and Digital Media with Marília Martins at Visual Arts School (2011)
Trainee Assistant of Graphical Introduction (PUC-Rio) with prof. Nathália Cavalcanti (2012)
The Creative Process com Charles Watson at Visual Arts School (2012)
Contemporary Illustration with Renato Alarcão (2013)
Illustration's Similar Techniques with Renato Alarcão (2013)
Bachelor Degree in Product Design at Pontifícia Universidade Católica do Rio de Janeiro (PUC-Rio | 2014)
Observation Drawing with prof. Bandeira de Mello (2016 – atual)
Watercolour Course at Chiaroscuro Ateliê de Pintura (2016 – atual)
Teaching experience
• Espaço Rosa Vento – regular course of Watercolor Illustration (2017 – current)
• Meu Quarteliê – regular course of Watercolor Illustration (2017 – current)
• Solar do Cosme – Christmas Wreath Workshop (december 2017)
Skills
• Softwares: Ps, Id e Ai
• English: advanced
• Spanish: advanced
• French: basic
• Portuguese: native